Thank you for your gift!
Your gift allows Heritage to continue to advance your conservative principles every day.
But, as you know, principles without action cannot create the change needed. This is where The Heritage Foundation's sister organization, Heritage Action for America, comes in.
Heritage Action for America is able to hold lawmakers accountable to Heritage's conservative policy solutions through a unique combination of political muscle and a vast grassroots army.
While Heritage wins the broader war of ideas, Heritage Action wins the political battles. Since its founding in 2010, Action has successfully moved Congress in a more conservative direction. Heritage Action's 450,000 activists and team of Washington lobbyists forced lawmakers to cut spending, limit President Obama's tax hikes, protect the Second Amendment, and stand up time and again to fight Obamacare.
Heritage Action relies on the support of tens of thousands of conservatives like you to battle the liberal onslaught and advance conservative ideas. Your gift to Heritage Action, will ensure:
Lawmakers continue to feel pressure to vote for conservative legislation in Washington and in their home districts
Strengthen our national infrastructure of more than 450,000 grassroots activists and recruit thousands more elite Sentinel activists
Continue to fight for your conservative principles, no matter what Barack Obama and his liberal allies throw at us
Make your gift to Heritage go further by supporting Heritage Action today! Simply enter your gift amount below and we'll charge the same credit card.
Heritage Action for America is a section 501(c)(4) nonprofit organization under the Internal Revenue Code. As such,contributions to Heritage Action for America are not tax deductible as charitable contributions. Heritage Action for America promotes conservative public policies based on the principles of free enterprise, limited government, individual freedom, traditional American values, and a strong national defense. Donors should consult their tax advisors about the tax treatment of their contributions.
The Heritage Foundation is a 501(c)(3) charitable organization and charitable contributions are tax-deductible for income, gift and estate taxes. Our federal tax identification number is 23-7327730. State Registration Disclosures
Donations to support the activities of The Heritage Foundation's sister organization, Heritage Action for America, may be made after making your donation to The Heritage Foundation. Heritage Action for America is a section 501(c)(4) nonprofit organization under the Internal Revenue Code. As such, contributions to Heritage Action for America are not tax deductible as charitable contributions. State Registration Disclosures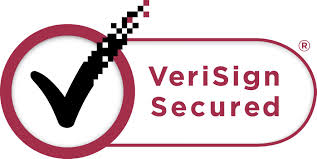 State registration disclosures
© 2016 The Heritage Foundation
Conservative policy research since 1973